About Us
About TestOptimizer

TestOptimizer is revolutionizing the way test automation is done, by providing a framework to execute manual test cases in automated way. It enables Continuous Automation i.e. test automation is possible all the time by writing requirements in form of manual testcases. It allows testing teams to spend 100% of their time focusing on comprehensive coverage of product/application, gaining domain knowledge and writing testcases for each and every possibility and leave the automation and its maintenance to TestOptimizer tool. It works well in Lean startup way as well as Agile Development environment.
Our Mission
"Empower teams to deliver Quality software using continuous automation".
Teams (including development and testing) can check the functionalities the moment it is developed by simply writing all possibilities in testcases way and executing them any time. Developers need not to write driver/stubs to do unit/integration testing and testing team can do system/acceptance testing without worrying about scripts and its maintenance. It allows the team members to focus on developing all possibilties and make the product error-free. It can be used by manual tester, developer, Business analyst, Management or by anyone.
"To ensure near zero maintenance even if requirement changes often".
Test automation is directly done from manual testcases and there is no script or code to maintain hence it becomes very easy to change the testcases as and when requirement changes. One must keep testcases relevant at any point of time and automation is taken care by our tool. It works well in Lean startup way as well as Agile Development environment where we can take advantage of test automation in same sprint or iteration.
Our Leadership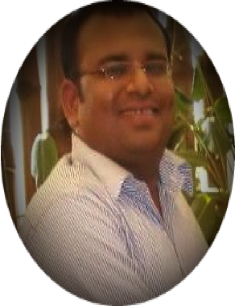 Hariprakash Agrawal (Hari), Founder & Director, Enterprise Agile Coach
Hari founded OpCord in 2009 and have grown it to 50 people. Under his leadership, OpCord was among 15 Emerging Companies in Growth category in India by Nasscom in year 2012. OpCord has launched 2 products, RideAlly and TestOptimizer and provides services in the areas of web/mobile apps development, manual testing, test automation and consulting/training for agile methodologies.
As an agile coach, he has helped organizations and teams at Freescale Semiconductor, eRevMax, Cisco, PayPal, Mango Technologies, SigmaInfo etc to transform to agile way of working. In addition to agile, he also has strong experience in CMMi, Project Management, Software Engineering practices, QMS, Data Analysis, Perception Surveys and Testing etc. In past, he has worked with Sharp Software ,STMicroelectronics and MindTree and has been instrumental in achieving ISO 9000:1994, ISO 9000:2000, CMM L2, CMM L5 and CMMi v1.1 L5. He has published few papers in the areas of product quality improvement & metrics.
On academic front, he is an M-Tech from IIT-Kharagpur in Reliability & Quality Engineering and BE from MBM Engineering College, Jodhpur in Mining Discipline. His detailed profile and testimonials can be accessed at
LinkedIn
.