Key Benefits
TestOptimizer can automate any web application on any browser with any operating system and it saves 50% of total testing cost for an organization. It bridges the gap between manual testing and test automation. Manual testers can take advantage of test automation without knowing any programming language. It enables continuous automation, provides maximum ROI and has near zero maintenance even if requirements changes. Some of the key benefits are mentioned below: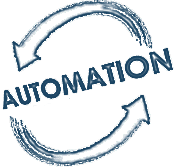 Continuous Automation
Test automation is possible all the time by writing requirements in form of manual testcases. It allows testing teams to spend 100% of their time focusing on comprehensive coverage of product/application, gaining domain knowledge and writing testcases for each and every possibility and leave the automation and its maintenance to TestOptimizer tool. It works well in Lean start up way as well as Agile Development environment.

Bridges Gap between Manual and Automation Testing
TestOptimizer eliminates need for Coding hence manual testers can just write test cases in spreadsheet (or Excel) in disciplined way by using predefined keywords and passing appropriate values and execute them in automated way. There is absolutely NO knowledge required of any programming languages.

Near Zero Maintenance
TestOptimizer enables you to execute manual testcases in automated way directly from Excel without writing a single line of code. Excels are much easier to maintain as requirement changes in comparison to code. It works well in Lean start-up way as well as Agile Development environment where we can take advantage of test automation in same sprint or iteration.

Maximizes Return On Investment (ROI)
One can get get returns on their investment within one or two months maximum. Automation can be done at the cost of manual testing. It does not require specific skills hence cost of automation comes down heavily. It takes only 2 hours to understand TestOptimizer hence no extra training cost. One can check pricing here .

Supports Behavior Driven Development (BDD)
One can write behavior (or requirements) of their application/product in the form of testcases and the moment development team delivers first set of features, one can execute these testcases in automated way. One can reduce cycle time of releases and have much better quality product with BDD.