Testimonials

The tool has helped us to automate test cases with manual testers itself which is a great benefit.
– Mr. Chak, CEO Selfservit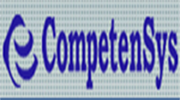 Test Optimizer is amazing, it helped us speed up our website testing multifold and at the same time saved us hassle to write automation scripts. Kudos to the TO team! Keep up the good work!!!
– Mr. Madhusudan Ojha, Development Manager, CompetenSys

Thanks for providing support on automating dynamic locators as it will help us in automating almost 10,000 testcases which was on hold so far.
– MR. Venkateswara Rao,Technical Manager SHARP